Staff
---
Eric Thompson, Executive Director
A graduate of Harvard College and Northeastern University School of Law, Eric has been a child advocate for over 25 years. He comes to EVkids from Children's Rights, a national advocacy law firm, where he was Senior Litigation Counsel. A Boston native, he is an experiencedEVkids Camp counselor, and has previously spearheaded EVkids' alumni drive and annual Gala as Board President and Gala Committee Co-chair. Eric brings to EVkids' unique mentoring model his passion for education and commitment to helping young people succeed.
---
Lauren Ravello, Program Director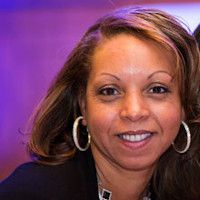 Lauren oversees and administers EVkids' tutoring programs. Since joining EVkids in September 2003, her work, personality and presence have ensured regular attendance at tutoring and each tutor's commitment to his or her EVkid's academic and personal growth. A graduate of the University of Massachusetts at Boston (B.A. in Education, M.Ed.) and an experienced social worker (M.S.W. from Boston College), Lauren enables tutees and their families to access necessary services and enhances family stability and support through advice and intervention. She was selected as an inaugural Highland Street Fellow at the Tufts Institute for Nonprofit Management and Research in 2015-2016.
---
Elly Hahn, Tutor Director & Chaplain, Camp Co-Director
Elly is responsible for organizing the EVcorps volunteers, working closely with students on campuses across Boston for individual and group support and directing EVkids Camp over the summer. She is a graduate of Loyola University Chicago (B.A. Sociology) and Boston College (M.A. Theology and Ministry) and previously worked in Rome as the Campus Ministry and Social Justice Coordinator for study abroad students. At EVkids, she is expanding on this work, building up the potential of college students to create social change within their communities as tutors and camp counselors.
---
Jaclyn Miller-Barbarow, Director of Giving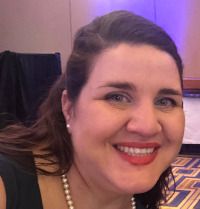 Jaclyn is EVkids' founding Director of Giving, developing the resources necessary to bring EVkids' transformative programs to more EVkids. She holds a Master's Degree in Nonprofit Organizations with a concentration in Community Organizing from the University of Georgia and a Bachelor's Degree in Religious Studies from Emory University. She has worked in nonprofit organizations for her entire professional career, including eight years in fundraising prior to joining EVkids' leadership team. 
---
Jennifer Bufithis-Hurie, Associate Program Director/Site Director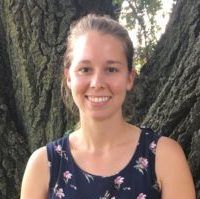 Jenn Bufithis-Hurie is committed to helping tutees in EVkids prosper in their one-on-one tutoring and mentoring sessions. She is a graduate of Beloit College (B.A., Psychology), fluent in Spanish, and has worked with youth primarily in underserved families and communities for the last 8 years, including two as an AmeriCorps volunteer.  She is driven to help students by coordinating with their families and schools in order for them to do their best. In her free time she likes to practice parkour around the streets of Boston. 
---
Erin Ginnaty-Moore, Site Director & Camp Co-Director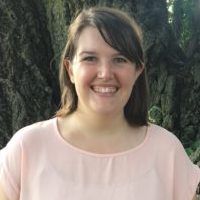 Erin Ginnaty-Moore is motivated to work with the EVkids Tutoring and Camp programs. She is a graduate of the University of Minnesota Twin Cities (B.A., Political Science and Public Relations) and is currently working on a Masters in Nonprofit Management at Northeastern University. As a member of her Baton Twirling Team, Erin traveled to Belgium for the World Championship, and won! She is an AmeriCorps alum with experience working one-on-one with students. She enjoys spending time with youth and doing her best to help them succeed.
---
Alana Ounan, Site Director & Camp Co-Director
Alana is passionate about working with EVkids to prepare students for college. She is a graduate of Colgate University (B.A., International Relations and Education). Alana also enjoys teaching spin classes at her local gym and spent a year with City Year, helping students in Jamaica Plain with SAT and college prep and uses this experience working in the community at EVkids.
---
Ashley Clavel, College Success Advisor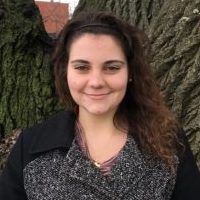 Ashley studied Criminology and Psychology at Stonehill College and received her Master's in Human Services and Higher Education from Northeastern University before joining EVkids. While doing community service at a Boys and Girls Club, Ashley saw up close the importance of giving youth a strong foundation of support in order to keep them out of the criminal justice system. She served for two years as a Massachusetts Promise Fellow through AmeriCorps, where she ran a college preparation and career readiness program while also working at an after-school program to help edit students' resumes. As a first generation college attendee herself, she is committed to making sure youth have the best foundation possible to achieve their potential in college and beyond. 
---
Najwa Aswad, Education Advocate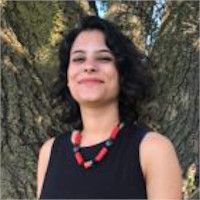 Najwa studied International Relations and minored in French at Mt. Holyoke College and speaks Spanish, French, Arabic, and Portuguese. Her passion for mentoring started when she tutored middle schoolers and learned how good mentoring relationships go beyond just academic support, helping to realize each mentee's value as a whole person. Her experience taught her that mentoring is a two-way street with the mentor growing just as much as the mentee. Previously, she served in a Charter School as part of AmeriCorps. Najwa is also an accomplished DJ and even DJed her students' prom! 
---
Stephen Lopez, Education Advocate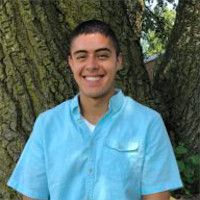 Stephen connected with the EVkids mission as an EVkids Camp Counselor for 3 years, and now helps EVkids tutees fulfill their potential during the school year as well. He is fluent in Spanish and studied Kinesiology at the University of Massachusetts Amherst before serving for a year as a member of the Capuchin Franciscan Volunteer Corps. While serving in Washington, DC, he worked at a dinner program for the homeless and managed high school student volunteers. In his free time, he can be found on the soccer field, guarding the goal. 
---
Anna Ryan, Assistant Tutor/Director Chaplain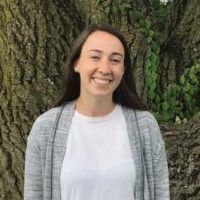 Anna started working with EVkids as an Assistant Tutor Director/Chaplain during the Spring of 2019 and is happy to be on board. A native of Philadelphia currently working on her Master of Divinity (MDiv) at Boston College, she comes to the team with four years experience in college campus ministry and is passionate about working with students to connect faith, solidarity, and justice. A lover of all things Boston, Anna enjoys running throughout the city in her free time, as well as cooking and eating anything vegetarian.
---
Sam Scheidt, Assistant Tutor/Director Chaplain
Sam serves as an Assistant Tutor/Director Chaplain. Born in Wisconsin, he studied Religion and Music at Luther College, and he currently attends the Boston College School of Theology and Ministry.  Sam is excited about the opportunity to work with students, and put faith into action through the mission of EVkids. He enjoys camping, the Beatles, cycling, and the Green Bay Packers.
---
Rachael Elmy, AmeriCorps VISTA/Communications & Fundraising
Rachael Elmy is a recent graduate of Champlain College (B.S. Professional Writing with a minor in Public Relations). Rachael is excited to join the EVkids team through the AmeriCorps VISTA program because of her belief in the importance of education. This passion was sparked during her work at an internship in Dublin, Ireland focusing on the education of adult international students. In her free time, Rachael can be found perfecting the art of making a delicious grilled cheese or avidly hula-hooping. During her year of service, Rachael hopes that her writing will have a positive impact in the community around her.